Music is the universal language that unites us.

This is our story.

The name Pranamor reflects the union of Maxim and Fern, the breath of love that is embodied through their devotional music. 
prana (प्राण, prāṇa; the Sanskrit word for breath or spirit energy) + amor = (the Spanish word for love)
The breath of love transcends beyond the conscious mind, which is precisely how this divine union manifested. Fern had been offering sound ceremonies and kirtans, mantra and medicine music for 4 years in Costa Rica when one day, in pure kismet, Fern noticed a message Maxim posted in a local group seeking musical collaboration, and she responded instantly without a question. She felt a curious pull towards this man who she had never met, and knew in the depths of her heart – she loved his soul. She knew so deeply, because she was calling him in, her co-creator, the man who had music in his soul who desired to bring love and uplifting energy to the world through his voice and presence.
After a long search for a place to call home in Costa Rica eventually Maxim was strongly called to the Caribbean Coast, without knowing why – just feeling it had something to do with music and people. He courageously listened to this call and he was on his way to Puerto Viejo, to follow his soul's calling – MUSIC – and how he would find out later, to meet his magical woman and join together for a sacred mission.
Coming from the powerful energy of union and love, so strong everyone around could feel – it is that same aura created through their voices, hearts and strings that can bring healing to the world. Their love has grown and continues onward through the breath of love leading the way. 
Spirit guided them to become land stewards together in Costa Rica to create a sacred sanctuary for musical creation, retreats, cacao ceremonies, concerts and sound journeys surrounded by nature. Their peaceful oasis is surrounded by a large nature reserve and lovingly named Fairy Land. It will feature a professional music studio, manifested for passionate musicians to experience recording and music production in a creative, inspiring jungle heaven. Fairy Land is also home to exotic fruit trees including bananas, coconuts, durian and biriba and twenty cacao trees to fulfill the dream of Fern and Maxim to produce their own cacao.

Pranamor desires to anchor the frequency of love to Fairy Land and around this Earth by showering those ready to embrace themselves in the frequency of manifestation and magic, in holiness and beauty.
We are here to uplift, inspire and share the breath of love from our hearts to yours.
Fern Olivia is a multi-instrumentalist passionate for sharing her unique signature offering of breathwork and vocal activation in ceremonies and gatherings. 
As a young girl in Upstate New York, Fern was classically trained in the silver flute where she performed in state competitions and proudly led the flute section in band throughout high school. She often could be found out in the field with her horses, where she composed her original songs on music paper and offered intimate concerts for her beloved equine friends, pine trees, and all the fairies. Today, in addition to rekindling her love for her original silver flute, Fern is playing her single and double drone Native American Flutes, along with her crystal singing bowls and Indian Shruti during sound journeys and musical soundscapes.
Her work as an inner peace facilitator has been inspired through 14 years of study and practice in yoga, movement, holistic medicine training, breathwork, and sound therapy. A former Wall Street Exec in her past life, now she is working with Indigenous tribes and native wisdom keepers to weave in the Ancient Practices to preserve Mother Earth. During her five years living in Costa Rica, she continues to develop a deep relationship to the sacred and ancient wisdom of its indigenous cultures, and appreciates the magic of cacao and medicinal plants and mycelium for all they provide.
Fern Olivia has shared and explored music in many groups and genres – including Medicine music, Kirtan and Bhakti chants, and vocal overtones and finds her main inspiration in ceremony and work with the master plant teachers.
Her voice and music are sourced in the frequency of divine love and gratitude and express a profound connection with the spirits of nature and the path of the heart. She loves weaving with musicians and artists to co-create extraordinary multi-dimensional experiences.
She is eternally grateful that her soul called her to Costa Rica in August 2017 and has been here spreading love since – and each day she has been following her passion to serve and protect this precious home and share it with all who feel called to join her.
Maxim Marlo is a soulful multi-instrumentalist, guitarist, percussionist, and singer-songwriter passionate for inspiring all who hear the call to pursue their dreams through his uplifting lyrics, and musical soundscapes.
Maxim was curious about musical instruments as soon as he could walk. Before his first words, he was playing toy guitars and before his first day of school, he was already dressing like a rockstar and was on stage for the first time in Kindergarten. As a teenager, he returned to the stage in his first band projects and since then, has deepened his studies in the art of songwriting, composing and production with some of the best minds in the industry and has been working with mentors who work with A-level artists and produce Grammy-awarded music.
Before returning home to his soul mission as the passionate musician he is today, Maxim traveled a long journey in distant worlds and diverse careers. Previous to his musical pursuits, Maxim was passionate about all things fitness and health, organized events around personal development and then dived into entrepreneurship, building a career working in the creative field and in the start-up space, building up several companies. During this transformative time, he always stayed connected with music and knew that he would find his way back to his true calling. Years later, through spiritual experiences, he found out who he truly is and why he is on Earth. He is now deeply rooted in this knowing that he is here to share music to uplift the vibration of the world. Maxim is devoted to carrying out his divine mission through his solo music and Pranamor music co-creation with Fern. 
Maxim's music is about life, about love, about adventure. It's about friendship, connection and humanity. It's about bringing us humans closer together. It's about inspiration and following dreams. It's about creativity. It's about empowerment and living life on your own terms. It's about finding a purpose, about peace and positive change in the world. It's about fun and joy. It's about overcoming challenges. It's about discovering who he truly is. It's about you. And most of all it's positive, uplifting, high vibes music.
With the start of the new year 2023, Maxim is well on his way to release his first single and eventually his first album. Additionally he is pursuing his vision of opening a recording studio in Fairy Land in Costa Rica.
We have been featured in or collaborated with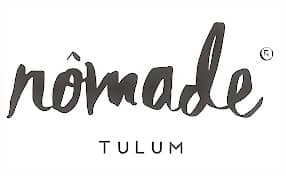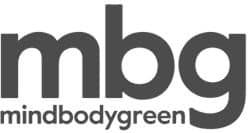 See our upcoming retreats & trainings
Book a discovery call with me today to see if we are a good match.